About


Who.
Matthew-Lee is a writer, actor, and filmmaker from Chicago and New York. He is also an organizer and policy writer, working with Congress on legislation to make America's 5.2 million arts and culture workers, who drive over $919 billion into our economy, an economic and legislative priority. He loves pudding.


Current.
Matthew-Lee will make his Broadway debut as a playwright with REVELATIONS, a political drama, directed by Tony Award-winner Anna D. Shapiro. She is also directing their new comedy series, KARA, featuring Chris Rock. Both are produced by Highwire Media and Seaview Productions. Deadline.

His psychological opera thriller series, DOLL, based on his experience in opera, is directed by Tony Award-winner Ivo van Hove and designed by Jan Versweyveld; the project is set up with Warner Bros and John Wells Productions. Deadline.

Writer.
Matthew-Lee has written for TELL ME LIES/Hulu; the new Adam McKay/Amy Adams series KINGS OF AMERICA on Netflix; MASTERS OF SEX/Showtime; GYPSY/Netflix; WE ARE THE CHAMPIONS/Netflix; and for WWE, MTV, and Nickelodeon. He is also the writer/director of HUMAN INTEREST, which won "Best Digital Short Series" at SeriesFest, watchable here.

He is currently working on a new play commission for Steppenwolf Theatre, where he developed his political dramas REVELATIONS and RADICAL, as well the world premiere of his play THE DOPPELGÄNGER (an international farce), starring Rainn Wilson and directed by Tina Landau.

His plays have been developed/ produced with The New Group, Steppenwolf, Vineyard, Ars Nova, MCC, Williamstown, NYTW, the New Harmony Project, the Orchard Project, and SPACE on Ryder Farm, among others. Other recent productions include the critically-acclaimed Off-Bway world-premiere of his solo play HANDBOOK FOR AN AMERICAN REVOLUTIONARY at the GYM at Judson (Tony Speciale, dir.); EAGER TO LOSE, extended Off-Bway at Ars Nova/nominated for Off Broadway Alliance Award (Wes Grantom/Portia Krieger, dirs.); the NY premiere of SEX OF THE BABY (Michelle Bossy, dir.), and RADICAL for Steppenwolf. Other plays include KEVIN LAMB, KING GEORGE III, and A NEIGHBOR IN THE AREA.

He has received support from the National Endowment for the Arts, the Edgerton Foundation, Laurents/Hatcher Foundation, Elizabeth F. Cheney Foundation, Puffin Foundation, was a member of Ars Nova's Play Group, MVMNT Theatre's Play Group, is a HUMANITAS New Voices recipient, and is a proud member of the Dramatist's Guild, WGA, and SAG-AFTRA.

Actor.
Matthew-Lee most recently appeared in HUMAN INTEREST. Other TV/ Film: Host of MTV's Epic Fail pilot; Another Earth (Sundance/FOX Searchlight); Important Things with Demetri Martin(Comedy Central); Law&Order:SVU; Roger, the Chicken, and many characters for Rockstar Games Coors Light, Dairy Queen, Levi's, and Nickelodeon. He has acted extensively Off-Bway and regionally, with his critically-acclaimed solo play Handbook for an American Revolutionary performing an extended run Off-Bway.

Citizen.
Matthew-Lee is the co-founder of Arts Workers United, a 501c4 committed to making America's 5.2 million Arts and Culture Workers, who drive $919 billion into our economy, an economic and legislative priority. With AWU and independently, he has created and led multiple national campaigns, written and advanced policy at the state and federal levels (including the DAWN Act), and worked to secure the first-ever congressional hearing on Arts Workers in the House. He also serves on the Arts Leadership Council for Arts Alliance Illinois.

For his national and state grassroots efforts, he has been interviewed/featured in multiple national media outlets, including NPR, MSNBC, CNN, PBS, WGN, Washington Post, New York Times, Harpers, Chicago Tribune, Crain's Chicago Business, Chicago Reader, and Playbill, among others. He is also featured in the Emmy-nominated ARTBOUND: A New Deal for Los Angeles on PBS, hosted by David Kipen.

A proud graduate of the public school system from K-College, Matthew-Lee created a writing program for single mothers transitioning out of homelessness and prison and is a team leader for Habitat for Humanity, locally and globally.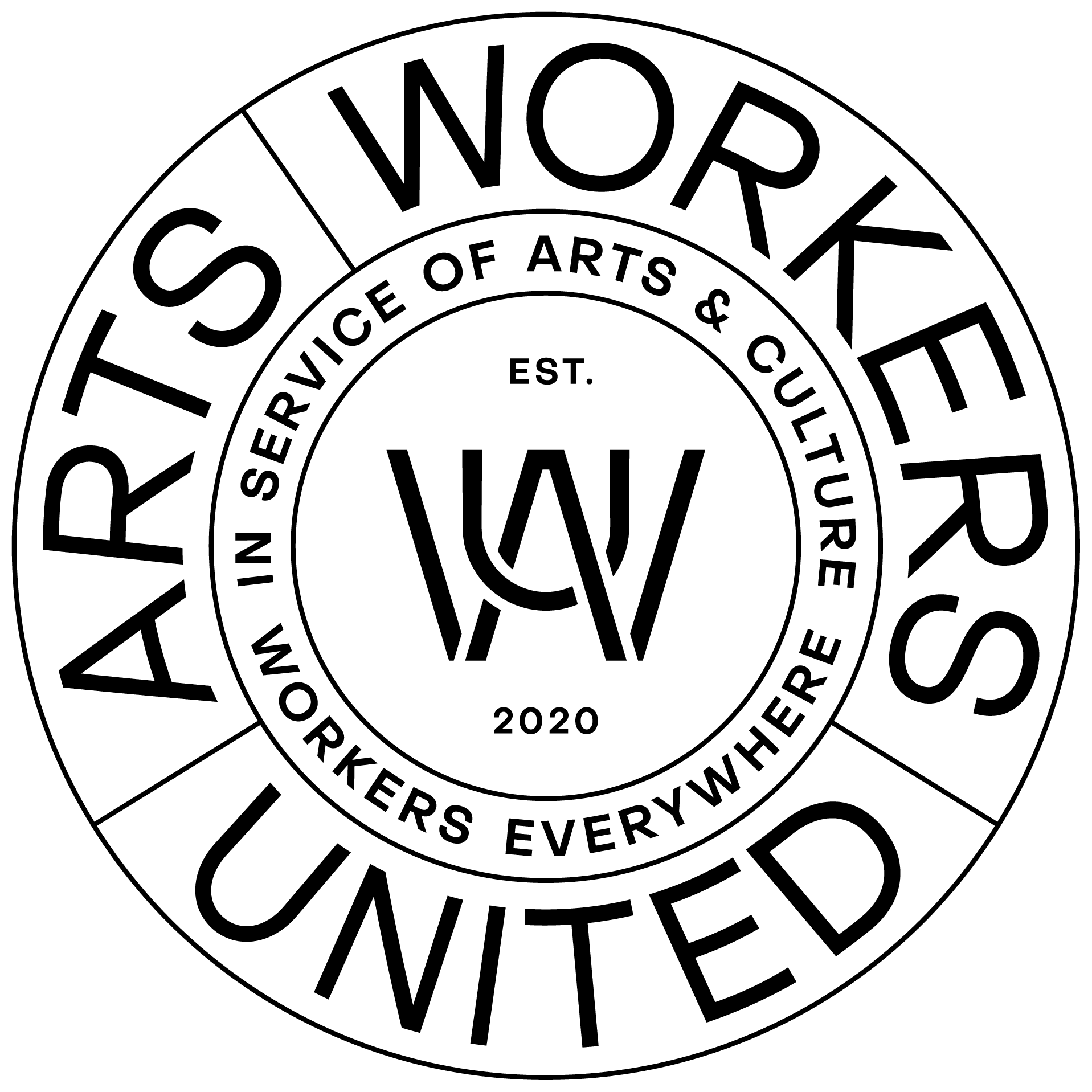 Matthew-Lee is the co-founder of Arts Workers United, a 501c4 committed to making America's 5.2 million Arts and Culture Workers, who drive $919 billion into our economy, an economic and legislative priority.

With AWU and independently, he has created and led multiple national campaigns, written and advanced policy at the state and federal levels (including the DAWN Act), and worked to secure the first-ever congressional hearing on Arts Workers in the House, which took place Jan 19, 2022. He serves on the Arts Leadership Council for Arts Alliance Illinois and is currently working on federal legislation for indepedent contractors and small businesses who operate in the creative economy.

For his national and state grassroots efforts, he has been interviewed/featured in multiple national media outlets, including NPR, MSNBC, CNN, PBS, WGN, Washington Post, New York Times, Harpers, Chicago Tribune, Crain's Chicago Business, Chicago Reader, and Playbill, among others.






After a year of organizing and lobbying, Arts Workers United has secured a groundbreaking congressional event: on January 19th, the House Small Business Committee will hold an unprecedented hearing titled "The Power, Peril, and Promise of the Creative Economy." This is our "Mr. Rogers" moment: the impact of next week's hearing will have both immediate tax consequences for you and long-term legislative outcomes that will determine the fate of the Creative Economy for the next century. You are being called into action.

Broadly, the event of this hearing is to tell the economic story of the 5.2M Arts & Culture Workers who drive $919B through over 675,000 businesses, in over 435 Congressional districts across this nation. Representing 4.3% of our GDP, our work generates more household income, jobs, and tax revenue than Agriculture and Mining combined, and $300B more than Transportation. We are big business because we are local business. Our institutions anchor, create, and sustain highly interdependent local commercial ecosystems across the country, grounding retail, transportation, tourism, hospitality, and millions of local jobs in our orbit. Therefore, it is imperative that we be made an economic and legislative priority through this hearing. Without immediate action, our industries--and our communities--face an economic collapse.

Along with our live testimony, we are delivering a set of policy recommendations as a roadmap to relief, recovery, and representation for our industries. Many of our bipartisan proposals have been introduced by the House and Senate, like HR4750, the Performing Artist Tax Parity Act, which would immediately give a tax break to rank-and-file arts workers who are in immediate need of economic relief. You can read more in the attached documents about a host of other common sense initiatives that will ease the tax burdens on individual workers while increasing the investment in commercial, non-profit, and arts-related businesses across the nation. And if you want, you can endorse them all here in less than three simple minutes! Easy!

Finally, and most importantly, we need your testimony for the congressional record. You have until February 3, 2022 to submit. We encourage you to write up something short and impactful. This committee is particularly interested in "recommendations for investments in key infrastructure and a roadmap for bringing arts, culture, and creativity into the center of long-term recovery." Of note: while they are definitely still having some dialogue about COVID-related recovery questions, they're also interested in more systemic/ongoing shifts that would help supercharge the creative economy and support creative workers. But you don't have to be a policy wonk to submit testimony--you can go to this letter template here which tells the SBC to pass all existing arts legislation. And feel free to make it your own! Easy!

How to submit testimony: Lauren Finks, who can be emailed at lauren.finks@mail.house.gov, is the House contact for statements. Make it clear that your testimony is related to the "Power, Peril, and Promise of the Creative Economy" hearing. Submit by Feb 3, 2022. Easy!

This is a singular moment in American history. We are resetting the narrative for the Creative Worker in America. And we need a mass mobilization.

The stage is set. The script is ready.

All that's left is for you to act.

In solidarity and gratitude,
Matthew


Matthew-Lee Erlbach
Co-Founder, Arts Workers United






Share my letter, originally published in American Theatre Magazine,

and signed by over 16,000 Arts & Culture leaders and workers, across discipline, industry, and geography.


DEAR SENATORS,

The $877 billion our industry generated last fiscal year is about to disappear. The 4.5% we added to our GDP—about to vaporize. We are second only to Retail as the most powerful economic driver of this economy, boasting an export of $72.6 billion and an annual growth rate of 4.16% , nearly double that of the U.S. economy as a whole at 2.2%. Without your immediate action for financial relief by August 1, we will collapse, and the result will be an economic cataclysm.

We are the Arts Economy. We are everywhere. And our fates are tied together.

We are over 675,000 small businesses and organizations in every town, city, and state, employing 5.1 million hard-working Americans who are now desperately struggling to stay above water. Our influence reaches across every sector because the Arts Economy is a jobs multiplier, creating millions of sustainable jobs in collateral arts-adjacent economies. In short, our institutions of Arts and Culture anchor communities, producing highly interdependent commercial ecosystems that depend on rank-and-file Arts Workers who increase tax revenue, real estate value, and attract businesses, large and small. These are the dominoes. If you lose us, we lose the economy. We need your help.

We are Florida's largest job creator at 260,999 jobs, bringing in $36,937,050,840 (3.7%) to Florida's state revenue. America's favorite theme park which was built by union carpenters and construction workers, now runs on the working-class labor of the administrative staff who operate the day-to-day; the engineers who make it move; the electricians who keep it bright; the painters and pyrotechnicians who explode it with color; the custodians who keep it clean; and the actors, dancers, and musicians who bring it to life. We need your help.

We are New York City's main economic driver: in 2019, Broadway sold more tickets than all the NY and NJ sports teams combined, creating a revenue of $1.83 Billion in ticket sales, generating even more in Arts-adjacent businesses. On any night out, our audiences take public transportation, taxis, and Ubers/Lyfts; pay for childcare; go shopping; and by record numbers, they go to restaurants which employ kitchen staff, waiters, and bussers who rely on food delivery trucks whose companies purchase goods from farmers, who are now mass killing their livestock and burning their crops because their industry is crashing. We need your help.

We account for $30.3 billion (3.7%) of the Illinois economy and contribute over 224,000 jobs. In Chicago, alone, that's $2.25 billion in economic activity annually. If we go missing, the economic implosion in our neighborhoods, in our cities, and in our state will take decades to rebuild.

We are a $1 billion economy in Wyoming, $2.9 billion in Nebraska, $4.2 billion in Iowa, $7 billion in Utah, $8.3 billion in Indiana, $9 billion in Arizona, $10 billion in Missouri, $15 billion in North Carolina, $19 billion in Ohio, $24 billion in Georgia, $44 billion in Washington, $46 billion in Texas, and $230 billion in California. We are Big Business because we are Local Business, creating and sustaining jobs across trades, not to mention the Artists themselves.

Artists, whose creativity has elevated our best moments and now sustain us through one of our worst. Artists, who require your signature as a byline to one of the most consequential stories of your tenure; the story where you: 1. Extend Federal Pandemic Unemployment Compensation (FPUC) by August 1, before 28 million of your constituents are evicted and on the streets. 2. Create a 100% subsidy for COBRA to protect workers' healthcare, with eligibility extended to 36 months. 3. Provide $43.85 billion in economic relief to sustain our Arts and Culture institutions: this relief should go directly to the NEA, NEH, IMLS, and CPB, to be appropriated to its partner organizations across the towns, cities, suburbs, exurbs, and rural areas in which they operate. This $43.85 billion is 5% of our generated revenue for 2019, which is proportionate to the $50 billionyou gave to the top ten airlines who successfully lobbied for your assistance. We ask for nothing more than immediate and proportionate economic relief.

The cost of this relief and FPUC's extension of $85/day ($600 extra dollars a week) will pale compared to your inaction, which is estimated to cost trillions and will devastate working people. Families and individuals who depend on our colossal Arts Economy are struggling to pay rent and put food on the table as they face anxiety over whether they can make it past August 1. Our very humanity—and the Humanities—teeter at the edge of a fiscal and existential cliff. If we fall, so does the identity of America itself, for we are the very expression of this nation. And right now, we are crying out for your action.

Dear Senators, you are at your finest when you come together to hear the collective call of your people, onepeople, without prejudice to partisanship or politic, and with a heart full of love for all whom you represent. We are not only calling on you to represent us, we are calling on you to represent this moment. We are calling on you to represent our future. We are calling on you to represent the history that you are about to make.

Dear Senators, now is your time. The nation is bearing witness. You hundred women and men stand at the center of America's stage and we are calling upon you to act. You have the power to save your people and revitalize your country in its darkest hour. And we are desperate for Light.

Dear Senators, the ink is still wet, you hold the pen, and the story of this nation is in your hands.

UNITED WE STAND,

Matthew-Lee Erlbach
Co-Founder, Arts Workers United
Press
PRESS.



The Doppelgänger (an international farce)
By Matthew-Lee Erlbach
Starring Rainn Wilson/ Directed by Tina Landau
Steppenwolf Theatre, Chicago





NEW CITY STAGE


"Before tonight, I was under the impression that no one could do it better. Erlbach has me rethinking this assumption.

Erlbach never loses sight of the lives at stake behind his work; his humanitarian bonafides are locked in and his vision of theater is pleasingly progressive, as opposed to merely liberal. [He] moves between objects of his rage and frustration with sniper-like accuracy, fragging targets from gentri-vacationers, the class of conscientious affluence with their New Age-y narcissism, the gun culture of the United States, the knee-jerk passivists of social media ("Happy to like, share or post!"), the hawks of Washington, and the fart-sniffers of Silicon Valley, just to name a few. The hardest jabs box the ears of those not destined to hear the play's message though, even as he eviscerates individual groups, Erlbach maintains a steady eye on the overwhelming global totality of the issue at hand which is no less than the insatiable appetites of late capitalism.

I left the theater that evening—after the full force of the play's terrific comedy was concentrated into a devastating emotional gut punch in the play's final moment, a horrifying variation on the joke about plans and God's laughter—wondering what it takes to hold onto such an experience."



CHICAGO SUN TIMES

"A frenetically funny satire about the deranged world order. This is breathless stuff...we are laughing, often."




CHICAGO STAGE STANDARD


"Erlbach writes with a politically and socially charged vigor that wonderfully illustrates the adversity of current events happening in our world today. [He] truly encompasses a writing style that tackles large existential issues with a poised irony as his characters navigate through tongue twister rationalizations and extremist behaviors.

Erlbach's work pushes the bounds of that comedy and really challenges audience to see where ludicrously improbable situations turn into reality. Erlbach writes non-stop questioning morality with references to all kinds of iconic comedic actors, writers and programming.

Erlbach invokes a stark truth to the ludicrosity of the world at large. Arguments emerge from definitions and meaning of words, self-interested intentions and extremist behavior is sadly a daily occurrence around the globe. Rather than just being responsible for a "like, share and post", this work shines a harsh light on the mess the world is and leaves us shell-shocked."



THIRD COAST REVIEW

"...moves at a break-neck speed and delivers so many laughs per minute...The Doppelgängerreally hits its stride, masterfully marrying cheeky puns and dad jokes with sharp political commentary that, often in a word or two, delivers funny-because-it's-true belly laughs...Wilson and his cast-mates give Abbott & Costello a run for their money. Not one to miss."



CHICAGO THEATRE REVIEW

"...well worth seeing. Theatergoers should take a deep breath before the play begins because they'll find themselves gasping for air between the laughter. Once the lights come up on the chaos and comedy oxygen may be in short supply in The Doppelganger."



WTTW


"...In addition to orchestrating all the essential pandemonium of a farce, the play's first act, rife with equal opportunity satire, makes the essential points about rampant global, as well as home-grown opportunism in Third World countries...and its climactic knockout apocalyptic tirade calling for full-out destruction.





Handbook for an American Revolutionary
Written/Performed by Matthew-Lee Erlbah
Directed by Tony Speciale
Gym at Judson, Off-Bway






Time Out New York

"...ferocious... chameleonic...and truly galvanizing...we're frequently startled into laughter or sudden self-examination. Sizzling with its creator's energetic humanism, Handbookavoids the static quality so many one-person shows succumb to; on the contrary, it insists that we respond. In the end, Erlbach has made us a simple guide with an easy key, and there is action on every page."



New York Times


"Revelatory...impressive...surprising...beautifully rendered."



Huffington Post

"Utterly convincing...I won't forget him anytime soon. Ranked along with soloists Eric Bogosian & Danny Hoch. An astonishing showcase for both acting and writing."



TheatreMania


"A completely absorbing experience...joins the ranks of this year's great solo performances. A well-informed, three-dimensional picture of the American melting pot--a rare achievement in today's bipartisan atmosphere."



Theatre Pizzazz


"He is raw, unadulterated talent as both writer and performer...those who have mastered the art seem to have that special something, a little magic perhaps, in their performance. Erlbach is that performer... he does so flawlessly."




Eager to Lose, a Burlesque Farce in Verse
By Matthew-Lee Erlbach
Directed by Wes Grantom/Portia Krieger
Ars Nova, Off-Bway






Time Out New York


"...a rated-R Comedy of Errors. This throwback comedy goes down like a glass of champagne."



New York Times

"...like the frothiest of farcical mock-Shakesperean cocktails...the gleeful spirit of the show is hard to resist."



Edge


"Heavy hitters like downtown darling Joe Iconis, director du jour Alex Timbers and the dashing Lin Manuel Miranda have risen to the drop of the theatre scene like whipped cream since their debuts at the midtown hangout. Matthew-Lee Erlbach seems to be no exception."

"Erlbach seasons his script with a heightened wit, edgy mien, razzle-dazzle braggadocio and contemporary funny. The result: a vaudeville show with 1600s ribaldry, Jazz Age belt songs, pasties-twirling girly show musical numbers...and pantomime."



Letters from the Mezzanine

"The most remarkable part of the show is the script by Matthew-Lee Erlbach, who effortlessly transitions between conventionally high and low theatrical forms...Erlbach works them together as one story-arc, playing them off each other as a fruitful, productive relationship."



TheaterMania


"Playwright Matthew-Lee Erlbach demonstrated his talent for channeling a wide array of unique voices earlier this season, performing the one man multi-character show Handbook for an American Revolutionary downtown at the The Gym at Judson. He has outdone himself at Ars Nova."



CurtainUp

"Shepard Fairey, the graffiti artist and designer, has said "there's a way to be The Beatles, to have the smartest guy in the room and the dumbest guy in the room digging what you're doing. Eager to Lose is refreshing evidence that burlesque has the potential to have the smartest and dumbest guy (or girl) in the room drooling over what you're doing."




Till the Break of Dawn
Written/Directed by Danny Hoch
Culture Project, Off-Bway





NEW YORK TIMES


"Adam (Matthew-Lee Erlbach) blasts onto the stage with a breathless, funny monologue about a day in the trenches at the record label that provides the play with one of its most concentratedshots of theatrical adrenaline. Vibrating with pent-up frustration, he leaps into a hilarious description of a fruitless day spent trying to corral 20 rappers and their posses for his "Political Prisoners Awareness Project."

"Mr. Erlbach's bravura delivery of this set piece, seemingly in one breath, while bouncing on his toes all over the stage, is a perfect example of Mr. Hoch's exhilarating ability to turn a torrent of natural speech into a shapely nugget of performance art…Mr. Erlbach's Adam rarely strikes a false note."



FINANCIAL TIMES


"…and Matthew-Lee Erlbach, as Adam, has a whirlwind entrance monologue that rivals that of John Malkovich 20 years ago in Burn This."



THEATERMANIA


"Erlbach delivers a speech upon Adam's first entrance that had the audience at the performance I attended busting with laughter and applauding at its end…"



NYTHEATRE.COM


"The standouts, for me, include…Matthew-Lee Erlbach as Adam..."



ASSOCIATED PRESS


"Matthew-Lee Erlbach makes a memorable, whirlwind entrance as Adam, a young Jewish music producer who runs a small record label."

︎SS2017
︎︎ USD 199.99

Contact

Direct
Click Here
Theatre
CAA
Alex Gold / Olivier Sultan
TV / Film
CAA

Angela Dallas / Jiah Shin

42 Management

Peter Dealbert
Legal
Ziffren Brittenham

Dean Bahat / Ben Rubinfeld